June 11, 2020
Formulating Natural Shampoo Bars
As consumers become more concerned with avoiding plastic waste and harmful ingredients, manufacturers aim to reduce their plastic packaging and find innovative ways to formulate natural personal care products. These growing issues have been main driving forces behind packing-free shampoo bars.
The Growth of the Shampoo Bar Market
According to the Market Analysis Report: Shampoo Bar Market Size, Share & Trends Analysis, "The global shampoo bar market size was valued at USD 10.2 million in 2018. Rising awareness regarding health, hygiene, and harmful side effects associated with the long term use of chemical cosmetics and personal care products are propelling the demand for shampoo bar with zero plastic waste. In addition, in order to cut down the increasing burden of plastic waste, customers are adopting packaging free personal care products.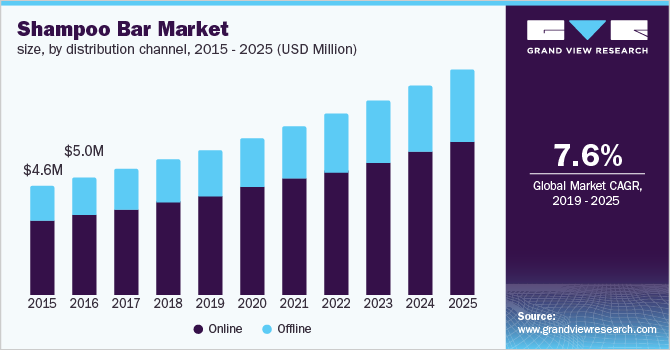 Benefits of Shampoo Bars
Sulfate-Free
Natural shampoo bars are typically formulated without sulfates and other harmful ingredients typically used in liquid formulations, making them a great alternative in the clean beauty world.
Growing consumer surrounding regarding personal hygiene and safety from harmful chemicals including parabens, phthalates, and aluminum salts, is only expected to further promote the demand for shampoo derived from organic, herbal, and natural ingredients.
Eco-Friendly
Boasting minimal impact on the environment- thanks to the decreased need for plastic and packaging – these solid sudsers are a huge benefit for both consumers and our carbon footprint.
Travel-Friendly
Plus, since shampoo bars are more concentrated than their bottled counterparts, they are travel-friendly and customers are able to use less per application.
Find Your Key Natural Ingredients to Formulate Shampoo Bars
Traditional liquid shampoos use dangerous stabilizing ingredients such as parabens and sulfates. Many clean beauty brands, such as LUSH, seek out raw, natural ingredients that are often biodegradable, vegan, cruelty-free, and organic such as: moisturizing coconut oil, olive oil, argan oil, and shea butter.
Charcoal is also commonly used to remove excess oil, eliminate residue, and purify the scalp.
Shampoo bars also contain a high amount of surfactants such as:
Read More: Natural Ingredient Alternatives for Personal Care Products >>
Kinetik is headquartered in the USA, but we work with clients and represent suppliers worldwide. Contact us at (732) 335-5775 to speak with one of our sales representatives about the raw ingredients to support your shampoo bar formulations today.